Frequently Asked Questions
A heat pump or a heat exchanger?
An air source heat pump and a ground source heat pump incorporates a heat exchanger and this is not new technology. However, we have partnered with Viessmann and by marketing their products, we now have the most advanced heating system in the market place.
Is this renewable energy?
Using a renewable and naturally occurring source of heat from the air or the ground (energy), rather than burning fossil fuels to generate heat, the system is helping to save the planet. We cannot know the source of the electricity you are supplied as this varies by supplier, by package and by any other generation systems you may have.
A Biomass boiler, although wood burning, is also considered a CO2 neutral renewable source of energy. The wood burner is not like a conventional stove, it burns pellets made from various renewable sources. It is highly efficient to burn and good for the environment as well.
We are proud members of the
Renewable Energy Consumer Code
(RECC).
We are a
Microgeneration Certification Scheme
(MCS) Certified Supplier for Air Source Heat Pumps only at this time. However, through our service partners are able to provide a direct link to MCS certified installers for Ground Source Pumps and Biomass Boilers.
Meaning all installations can be MCS approved and produce heat from renewable sources, there by making them, subject to Government guideline eligible for RHI payments. Please contact us to discuss.
How much will this cost me?
Less than you would think. The costs are reasonable but vary depending on the requirements and the systems already in place. Rather than give an inaccurate guide we would rather you
make an enquiry
where we can better understand your needs and put you at ease.
Is Finance Available?
Yes. 'Eco House Solutions Ltd' is an introducer, appointed representative of Ideal Sales Solutions Ltd, T/A Ideal4Finance. Ideal Sales Solutions is a credit broker and not a lender FRN 703401.
Finance available subject to status. Loans of £25,000 and above are available on a secured basis.
Think carefully before securing other debts against your home. Your home may be repossessed if you do not keep up repayments on a mortgage or any other debt secured on it. FRN 911957.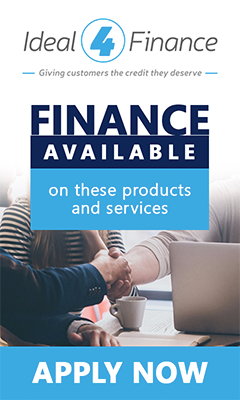 Why are you different from other systems out there?
Benefits of a Viessmann air source heat pump or ground source heat pump supplied by Eco House Solutions over a traditional fossil fuel boiler come from its efficiency and comfort due to using weather compensating controls and adaptive cooling. These detect the temperature outdoors and adjust how hard the heat pump needs to work in order to provide enough heat to keep the house at the desired temperature. A Viessmann heat pump uses its weather compensation controls to maintain the temperature of the home at its optimum efficiency, but when it recognises that the hot water in the tank needs a boost then it stops using weather compensation and provides the full 60C to heat the water storage. It then returns to its weather compensation mode for maintaining the temperature of the home. Two systems working as one - both focusing on their respective jobs of increasing efficiency and Eco House Solutions guarantee saving you money.
Will it work in winter?
Of course, our advanced refrigerant can still work to -15 degrees C outside air temperature. We will save you money in Summer and Winter.
Will I also need to replace my existing heating system?
No, we can incorporate this into your existing system, although we rarely use the existing boiler.
A heat pump heating and cooling system actually solves many heating issues…
• We clean your entire system on installation.
• Cleaner radiator water can increase efficiency of radiators/underfloor heating.
• Heat pumps don't generate the debris a boiler does, so less sludge and less corrosion.
• Water is heated to lower temperatures, so reduces bubble formation.
• Reduced bubbles, means reduced air in the system.
• Reduced air means reduced sludge build up.
(Source Viessmann Heat Advice, Henrys Law)
Is this noisy?
Questions are sometimes asked about noise levels. The unit is exteremely quiet when it is in heating or cooling modes. The outside noise level complies with strict EC regulations.
How does this technology work?
(from Viessmann website)
An air source heat pump works by transferring heat from the outside air to an indoor space. A fan draws in air from outside and transfers it to an evaporator, situated in the heat pump. A refrigerant circulates inside the pump, which then changes its physical state and evaporates even at low temperatures. The refrigerant steam needs to be raised to a level where it can be used for your heating and hot water. So it is compressed using a compressor. The heat produced in this process is transferred to the heating and hot water systems in your home. Which? magazine has created a handy illustration that demonstrates how the pump works.
(
https://www.which.co.uk
)
How much Hot water can I get?
The system activates automatically when the domestic hot water cools by 3-5 degrees, meaning it is most unlikely you will ever run out of hot water. The system includes a stainless-steel water cylinder which is more than sufficient for your needs.
The volume of hot water is also very important. The more available hot water you have, the more you can use without noticing a drop in temperature. This means our system can be busy heating the water while you continue to run a bath. This is something that our on site engineers will discuss with you.
How efficient is a Heat Pump?
The pump uses electricity to run, but it should use less energy than the heat the pump produces. If you want to make your home even more eco-friendly, you could install solar panels to run the air source heat pump. This will help you to reduce your energy bills and your carbon footprint.
An air source heat pump can generate heat even when the temperature outside is as low as -15°C. So homes in the UK will benefit from this type of heating system throughout the year. They tend to have a longer lifespan than a typical boiler and should only need to be replaced every 20 years or so.
The Viessmann heat pump self regulates between heating and hot water and uses its weather compensation controls to maintain utmost efficiency.
If you have any more questions, or want to know more please do
make an enquiry
where we will happily help!