What we do
Eco House Solutions is experienced in selling Air Source Heat Pumps.
We have partnered with Viessmann to supply a system that works perfectly in winter as well as in summer.
As an FCA appointed representative - introducer, we work with Ideal Sales Solutions T/A Ideal4Finance who can arrange finance.
We are proud of our energy saving products, contributing towards reducing climate change using new technology. As a result our installations are elegible for RHI payments

This makes your decision in choosing us to supply an energy solution an easy one for your hot water and heating needs.
We take pride not only in our products but also in the care we take in our relationship with you the customer. To make sure of this, all our installations are carried out by Viessmann trained technicians, to ensure you are getting the best service and support possible.
The route to you enjoying lower heating and hot water costs is only a short step away by using quality Viessmann products backed by our savings guarantee.
Frequently Asked Questions
Air source heat pump or heat exchanger?
A heat exchanger system is an air source heat pump, and this is not new technology. We have partnered with Viessmann, marketing their advanced products.
Can I benefit from the RHI Scheme?
Yes, using the products we install you are eligible to apply for the
Renewable Heat Incentive (RHI) Scheme
.
Is this renewable energy?
Using a renewable and naturally occuring source of heat (energy), rather than burning fossil fuels to generate heat, this system is saving the environment. We cannot know the source of the electricity you are supplied as this varies by supplier, by package and by any other generation systems you may have.
We are proud members of the
The Renewable Energy Consumer Code (RECC)
.
And our heat pumps are all
Microgeneration Certification Scheme (MCS)
approved, meaning they produce heat from renewable sources.
MCS is also an eligibility requirement for the Government's financial incentives, which include the Renewable Heat Incentive.
How much will this cost me?
Less than you would think. The costs are reasonable but vary depending on the requirements and the systems already in place, rather than give an inaccurate guide we would rather you
make an enquiry
where we can better understand your needs and put you at ease.
Is Finance Available?
Yes. 'Eco House Solutions Ltd' is an introducer appointed representative of Ideal Sales Solutions Ltd
T/A Ideal4Finance. Ideal Sales Solutions is a credit broker and not a lender FRN 703401
Finance available subject to status. Loans of 25000 and above available on a secured basis.
Think carefully before securing other debts against your home. Your home may be repossessed if you do not keep up repayments on a mortgage or any other debt secured on it.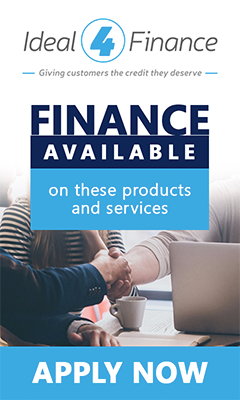 Why are you different from other systems out there?
Benefits of a Viessmann air source heat pump supplied by Eco House Solutions over a traditional fossil fuel boiler come from its efficiency, and comfort due to using weather compensating controls. These detect the temperature outdoors and adjust how hard the heat pump needs to work in order to provide enough heat to keep the house at the desired temperature but never too much. A Viessmann heat pump uses its weather compensation controls to maintain the temperature of the home at its optimum efficiency but when it recognises that the hot water in the tank needs a boost then it stops using weather compensation and provides the full 60C to heat the water storage, then returns to its weather compensation mode for maintaining the temperature of the home. Two systems working as one - both focusing on their respective jobs, increasing efficiency, and Eco House Solutions guarantee saving you money.
Will it work in winter?
Of course, our advanced refrigerant can still work to -20 degrees C outside air temperature. We will save you money in summer AND winter.
Will I also need to replace my existing heating system?
No, we can incorporate this into your existing system, although we will barely use the boiler.
An air source heat pump actually solves many heating issues…
We clean your entire system on installation
Cleaner radiator water can increase efficiency of radiators/underfloor heating
Heat pumps don't generate the debris a boiler does so less sludge and less corrosion
Water isn't overheated, so no bubbles, means no air in the system
Is this noisy?
Questions are sometimes asked about noise levels. The unit it is exteremely quiet when it is in heating mode. The outside noise level complies with strict EC regulations.
How does this technology work?
The supplied heat pump system utilises outside air which circulates around a refrigerant liquid turning it to a gas. The gas is then compressed, which makes it extremely hot. It is then transferred to heat the water through a heat exchanger. The gas then turns back to a liquid once more and the whole process continues until the water reaches up to 60 degrees.
The system activates automatically when the water cools by 3-5 degrees, meaning it is most unlikely you will ever run out of hot water. The system includes a stainless-steel water cylinder which is more than sufficient for your needs.
The volume of hot water is also very important. The more hot water you have then the more you can use without noticing a drop in temperature. This means our system can be busy heating the water while you continue to run a bath. This is something that our on site engineers will discuss with you.
The heat pump self regulates between heating and hot water and uses its weather compensation controls to maintain utmost efficiency. The existing boiler is linked to the system only to assist when 'our system' realises it may have to overwork - thus keeping running costs down.
If you have any more questions, or want to know more please do
make an enquiry
where we will happily help!
Where We Work
Whilst we are based in Portsmouth, we supply in - Berkshire, Breconshire, Cheshire, Cornwall, Devon, Dorset, East Sussex, West Sussex, Essex, Glamorgan, Hampshire, Herefordshire, Hertfordshire, Middlesex, Monmouthshire, North Wales, Somerset, Surrey, Worcestershire, St Albans, Bournemouth, Brighton, Bromley, Cardiff, Chester, Chelmsford, Croydon, Crewe, Dartford, Enfield, Exeter, Gloucester, Guildford, Harrow, Hemel Hempstead, Hereford, Ilford, Kingston upon Thames, Llandrindod, Llandudno, Newport, Plymouth, Portsmouth, Reading, Redhill, Romford, Southampton, Salisbury, SW London, Taunton, Tunbridge Wells, Torquay, Truro, Southall, Warrington, Watford, Worcester.
This list is not exhaustive, please
get in contact
and we will be happy to help.